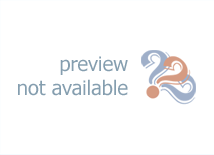 Whois
; This data is provided by hosttech
; for information purposes, and to assist persons obtaining information
; about or related to domain name registration records.
; hosttech does not guarantee its accuracy.
; By submitting a WHOIS query, you agree that you will use this data
; only for lawful purposes and that, under no circumstances, you will
; use this data to
; 1) allow, enable, or otherwise support the transmission of mass
;    unsolicited, commercial advertising or solicitations via E-mail
;    (spam); or
; 2) enable high volume, automated, electronic processes that apply
;    to this WHOIS server.
; These terms may be changed without prior notice.
; By submitting this query, you agree to abide by this policy.



DOMAIN: KUNSTSCHMIEDEZAUN.COM

RSP: hosttech
URL: http://www.hosttech.eu

created-date: 2009-12-15 14:56:17
updated-date: 2011-11-23 13:46:11
registration-expiration-date: 2013-12-15 14:56:18

owner-organization: 
owner-name: Birgit Juerges
owner-street: Demminer Strasse 8
owner-city: Neuenhagen
owner-state: 
owner-zip: 15466
owner-country: DE
owner-phone: +49.334280978
owner-fax: 
owner-email: objn2000@gmx.de

admin-organization: 
admin-name: Birgit Juerges
admin-street: Demminer Strasse 8
admin-city: Neuenhagen
admin-state: 
admin-zip: 15466
admin-country: DE
admin-phone: +49.334280978
admin-fax: 
admin-email: objn2000@gmx.de

tech-organization: hosttech GmbH
tech-name: Marius Meuwly
tech-street: Gerbestrasse 2
tech-city: Waedenswil
tech-state: 
tech-zip: 8820
tech-country: CH
tech-phone: +41.448801000
tech-fax: 
tech-email: sales@hosttech.ch

billing-organization: hosttech GmbH
billing-name: Marius Meuwly
billing-street: Gerbestrasse 2
billing-city: Waedenswil
billing-state: 
billing-zip: 8820
billing-country: CH
billing-phone: +41.448801000
billing-fax: 
billing-email: sales@hosttech.ch

nameserver: ns1.hosttech.de
nameserver: ns2.hosttech.de

; --
; --
; we love to host you.