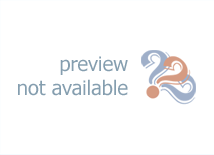 Whois
******************************************************************
Registrar:	123Reg/Webfusion
Url:		http://www.123-reg.co.uk/domain-names/

This domain is provided by 123-reg. We're the UK's largest
registrar with over 3 million domains sold. We also provide
cheap, easy website creation.
******************************************************************

Domain Name: 		NATBAT.NET
Created Date:		07-Oct-2003
Expiry Date:		07-Oct-2013
Nameserver:		ns2.123-reg.co.uk
Nameserver:		ns.123-reg.co.uk
Registrant Name:	Natalie Downe
Registrant Company:	Natalie Downe
Registrant Address:	9 Danesway
Registrant Address:	Pinhoe
Registrant Address:	
Registrant Address:	Exeter
Registrant Address:	Devon
Registrant Address:	EX4 9ES
Registrant Address:	United Kingdom
Technical Name:		Webfusion Ltd
Technical Company:	Webfusion Ltd.
Technical Address:	5 Roundwood Avenue
Technical Address:	Stockley Park
Technical Address:	
Technical Address:	Uxbridge
Technical Address:	Middlesex
Technical Address:	UB11 1FF
Technical Address:	United Kingdom
Technical Email:	services@123-reg.co.uk
Technical Tel:		+44.8712309525
Technical Fax:		+44.8701650437
Administrative Name:	Natalie Downe
Administrative Company:	Natalie Downe
Administrative Address:	9 Danesway
Administrative Address:	Pinhoe
Administrative Address:	
Administrative Address:	Exeter
Administrative Address:	Devon
Administrative Address:	EX4 9ES
Administrative Address:	United Kingdom
Administrative Email:	natbat77@hotmail.com
Administrative Tel:	013.92668746
Administrative Fax:	

The Data in this WHOIS database is provided
for information purposes only, and is designed to assist persons in
obtaining information related to domain name registration records.
It's accuracy is not guarenteed. By submitting a
WHOIS query, you agree that you will use this Data only for lawful
purposes and that, under no circumstances will you use this Data to:
(1) allow, enable, or otherwise support the transmission of mass
unsolicited, commercial advertising or solicitations via e-mail(spam);
 or (2) enable high volume, automated, electronic processes that
apply to this WHOIS or any of its related systems. The provider of 
this WHOIS reserves the right to modify these terms at any time.  
By submitting this query, you agree to abide by this policy.

LACK OF A DOMAIN RECORD IN THE WHOIS DATABASE DOES 
NOT INDICATE DOMAIN AVAILABILITY.