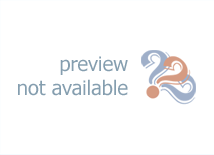 Whois
******************************************************************
Registrar:	Host Europe GmbH
Email:		support@hosteurope.de
Tel:		+49.220310451040
Fax:		+49.220310451042
Url:		http://www.hosteurope.de
******************************************************************

Domain Name: 		V-SEO.COM
Date Created:		Tue 05-August-2008
Date Expires:		Tue 05-August-2014
Nameserver:		lvps83-169-17-153.dedicated.hosteurope.de
Nameserver:		ns2.hans.hosteurope.de
Registrant Name:	Kai Spriestersbach
Registrant Company:	Kai Spriestersbach
Registrant Address:	Arnulfstrasse 115
Registrant Address:	
Registrant Address:	
Registrant Address:	Muenchen
Registrant Address:	unknown
Registrant Address:	80634
Registrant Address:	Germany
Technical Name:		HostEurope GmbH
Technical Company:	PERSON
Technical Address:	Welserstrasse 14
Technical Address:	
Technical Address:	
Technical Address:	Koeln
Technical Address:	Unknown
Technical Address:	51149
Technical Address:	Germany
Technical E-Mail:	info@hosteurope.de
Technical Tel:		+49.1805467838
Technical Fax:		+49.180566323
Administrative Name:	Kai Spriestersbach
Administrative Company:	private
Administrative Address:	Arnulfstrasse 115
Administrative Address:	
Administrative Address:	
Administrative Address:	Muenchen
Administrative Address:	unknown
Administrative Address:	80634
Administrative Address:	Germany
Administrative E-Mail:	kai.spriestersbach@googlemail.com
Administrative Tel:	+49.8945169790
Administrative Fax:	

The Data in this WHOIS database is provided
for information purposes only, and is designed to assist persons in
obtaining information related to domain name registration records.
It's accuracy is not guarenteed. By submitting a
WHOIS query, you agree that you will use this Data only for lawful
purposes and that, under no circumstances will you use this Data to:
(1) allow, enable, or otherwise support the transmission of mass
unsolicited, commercial advertising or solicitations via e-mail(spam);
 or (2) enable high volume, automated, electronic processes that
apply to this WHOIS or any of its related systems. The provider of 
this WHOIS reserves the right to modify these terms at any time.  
By submitting this query, you agree to abide by this policy.

LACK OF A DOMAIN RECORD IN THE WHOIS DATABASE DOES 
NOT INDICATE DOMAIN AVAILABILITY.

Latest domains:
Latest hosters: